26.03.2022
REDAKCJA
Autor
Our products have always prided themselves on novel design, precision craftsmanship and playful tones. But there are some pieces that simply stand out from the rest. And that's because they're simply the best sellers. What is it that keeps them at the top of the popularity charts, now and again? We'll find out in the following text. Enough chatter, let's get on with it!
Polka dot obsession
Polka dot wallets. Playful, quirky and unconventional. That's exactly how we would describe them. We've built our brand on them, so it's no wonder they're our best-selling pieces ever. Our chart-toppers include the brown and black Rorry with subtle light polka dots, the black Hermione with its mischievous details, and the striking red Zilee Zephie. What about you, are you on the polka dot team too or do you prefer simple lines?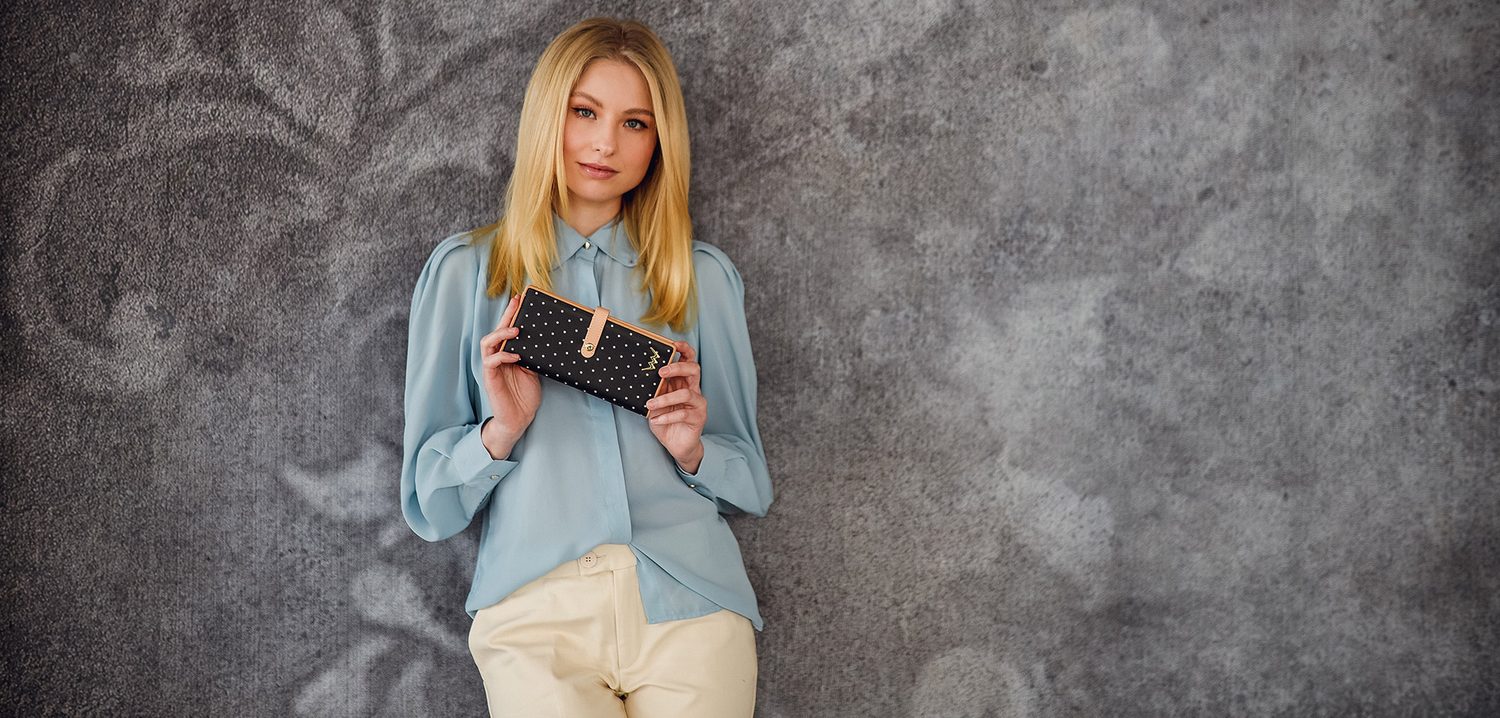 Simplicity is a joy
Subtlety and minimalism are simply in. Our monochrome wallets, which suit almost every outfit and are perfectly timeless, know it too! One of our biggest favourites is the black Nightie Nicci, a piece of luxury that we've embellished with gold details. We mustn't leave out its twin, Violetie Vida, which comes in a burgundy finish. It is clear to us that the well-known and often quoted "less is more" wins out here. And in this case, we can only agree.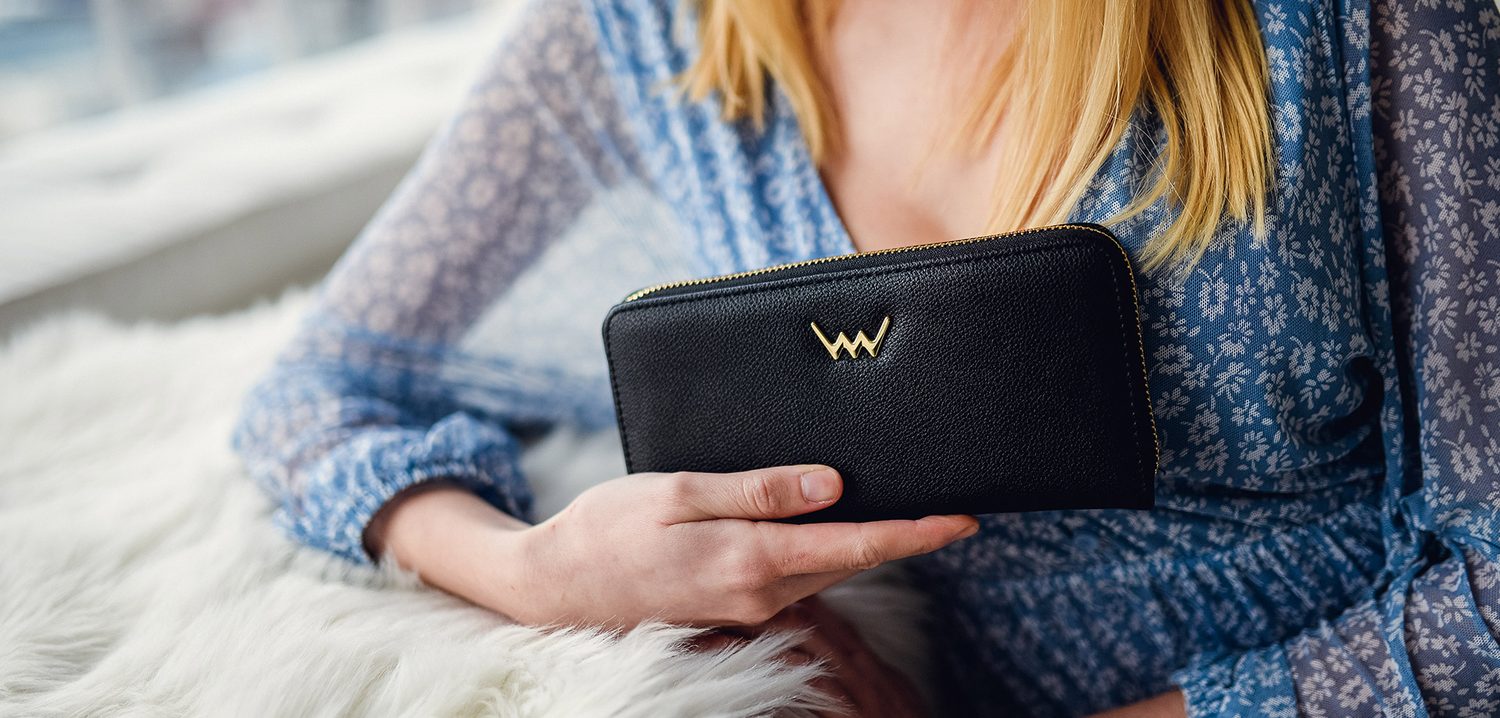 A design showpiece
These original handbags are a blast. A carousel of colours and plenty of fascinating lines and patterns is a must. These pieces are 100 % compatible with a style that knows no boundaries. Maybe even with a style like yours. One of our bestsellers is the playful Roselda, which will light you up like a lightning bolt from the clear blue sky. Another favourite in our portfolio is Carrie. You won't find bold colors on this one, but an original pattern and fancy details? You can count on those.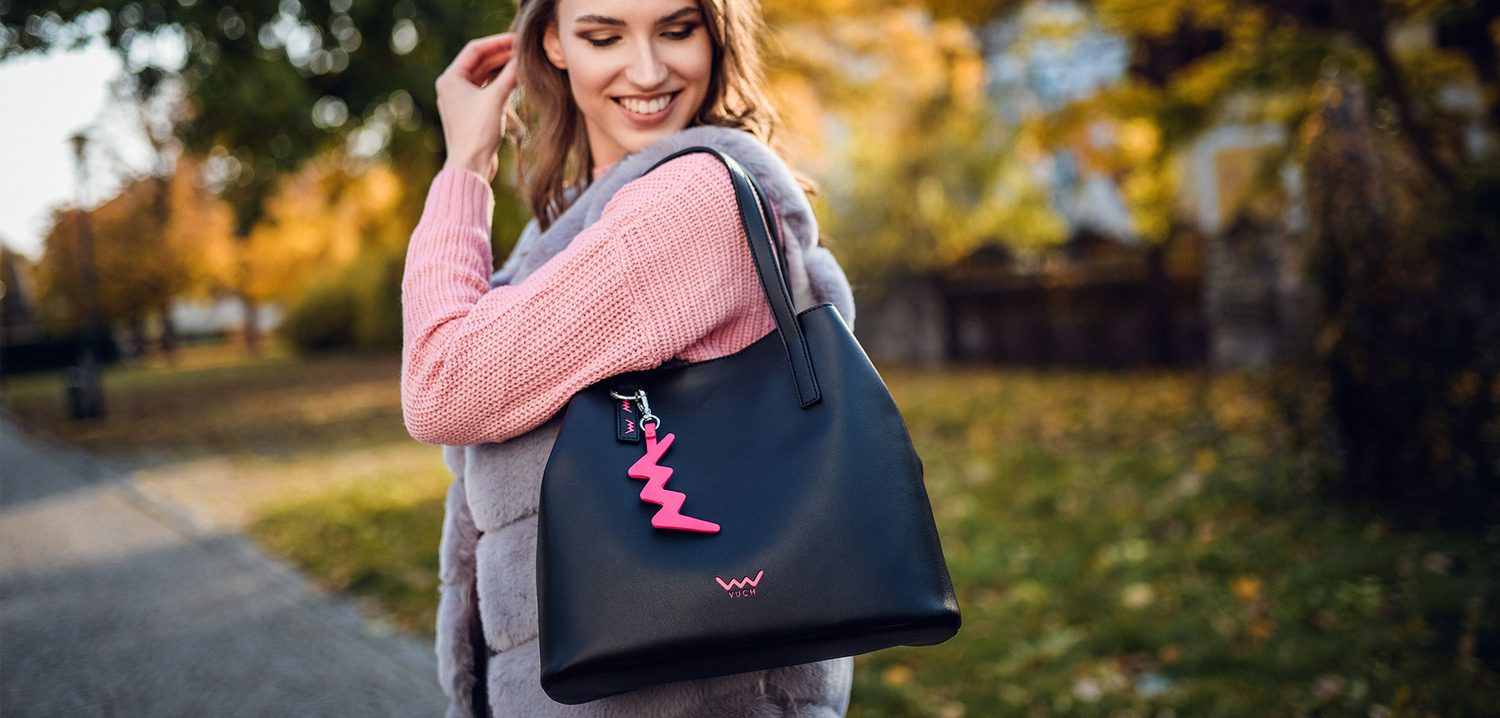 And again, the simplicity
Simplicity rules the fashion industry. We just have to subscribe to that. Just take a look at our Graceful Gabi handbag and you'll understand that having it at home is a must. Simple, but never boring. We can say the same for Cherish crossbody bag, which is dominated by the cute rose gold details that it proudly displays. And we are proud of it too.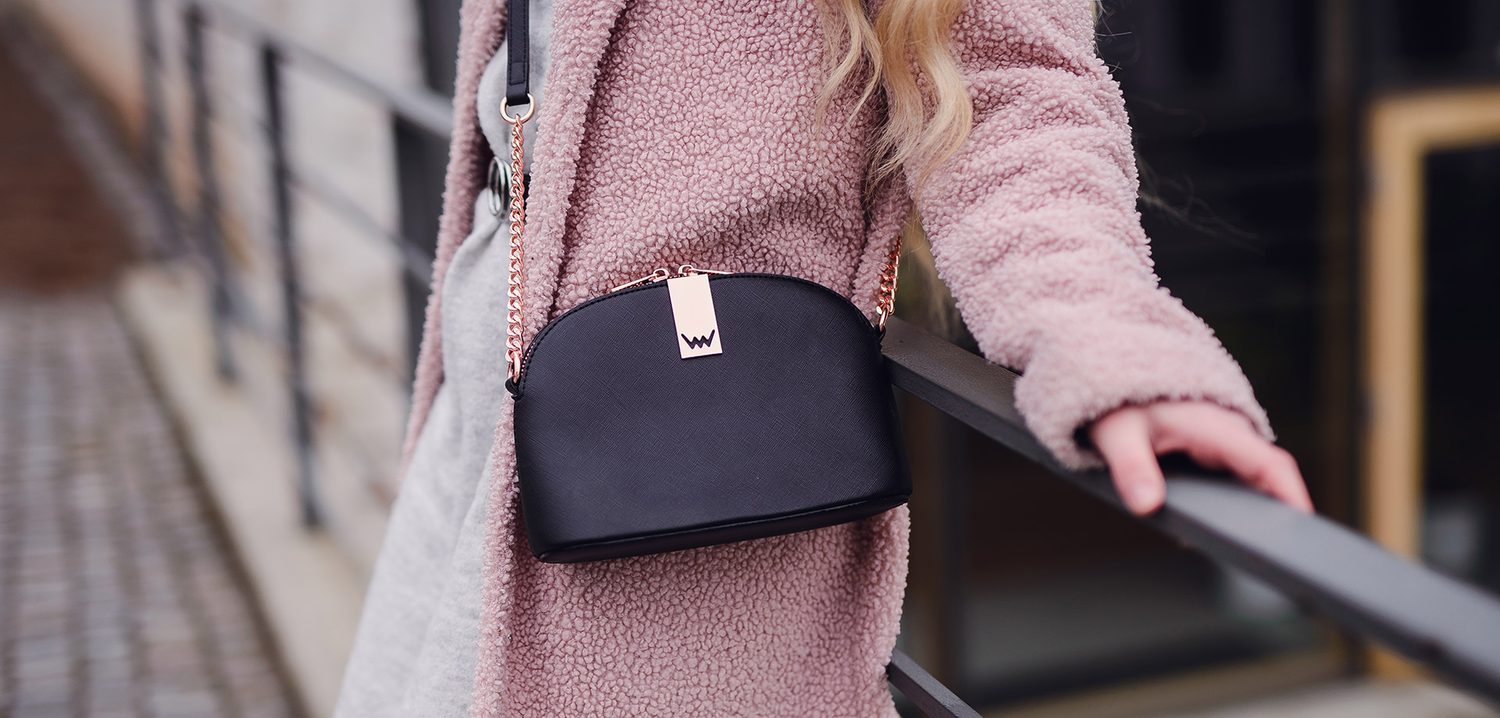 The best of Vusky? Backpacks
Backpacks. Definitely the fashion bomb of recent years. But why is that? In our opinion, due to their practicality, for they will accompany you everywhere, they will cover your back and everyone will be turning around to look at you. And that's why we're not surprised they're so popular here. A hot candidate for top backpack is black Linton, which is extremely stylish and handy. It's just bang on. Of the softer, gentler backpacks, Petie is the winner. Its novel design and gentle touch just keeps you entertained.
On the other hand, our sporty backpacks highlight your adventurous self. Our favourite is Noel, which is incredibly spacious and, despite its sporty style, subtle and refined. For princesses who trek the mountains and always hike in style, it's simply perfect.  No wonder it accompanies many of you on your travels around the world. We mustn't forget Oslo backpack, which, although grey, is definitely not a "grey mouse" so to speak. It fits everyone, it goes with everything, and that's why it's so popular with you guys.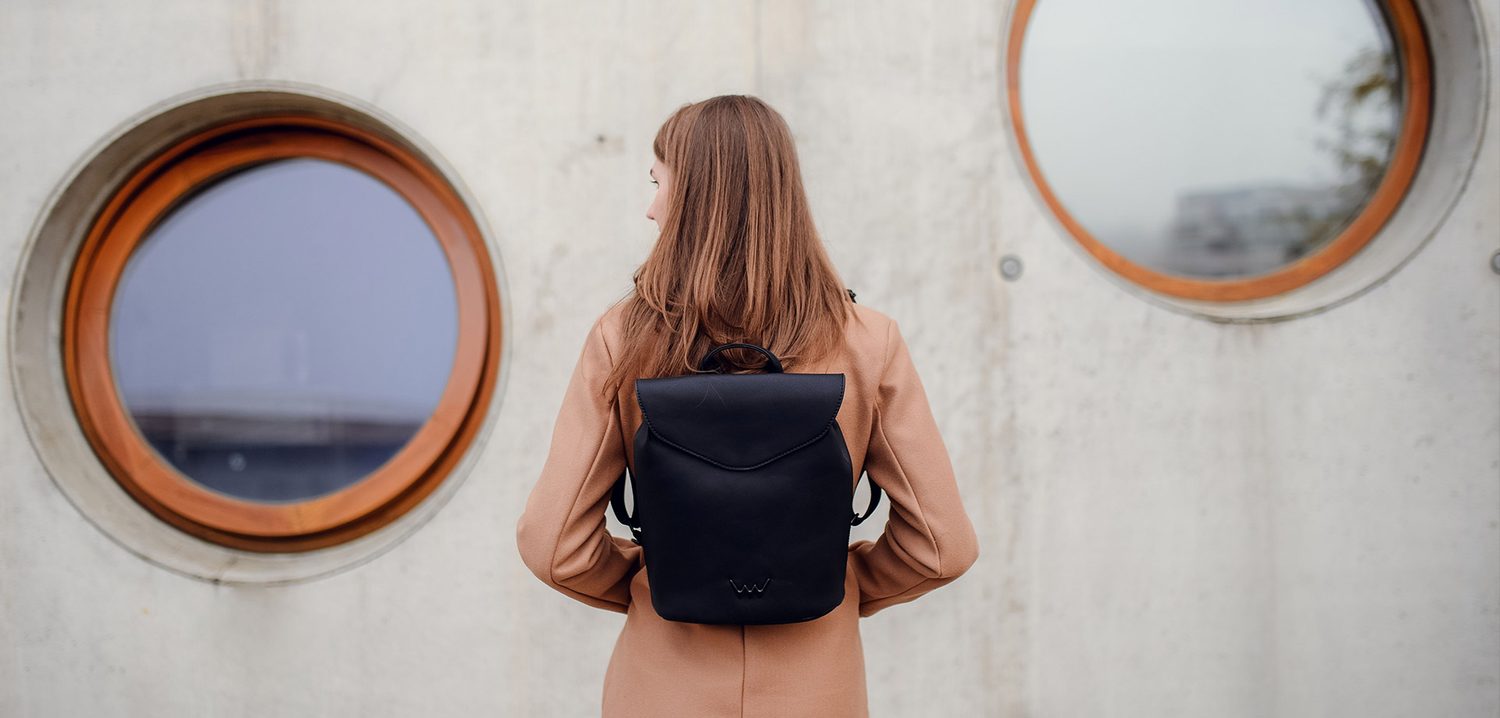 So, which one of the mentioned Vuchkas appealed to you the most? If you're still hesitating, check out our website. You can explore the most desirable and best-selling pieces all in the same place.
ARTYKUŁY POLECANE